Back Massager Stretcher - Lumbar Relief
Regular price
$79.00
Sale price
$44.95
Unit price
per
Sale
Sold out
The back stretcher is ergonomically designed and the outline in a standard human curve, helping the misaligned spine to return to its normal position and relax the waist muscles.
No More Dealing With Those Constant Nagging Back Pains. With Spine Board, We Give You The Perfect All-In-One Solution For A Better Back And Better Health.
OUR SPINE BOARD HELPS TO RELIEVE: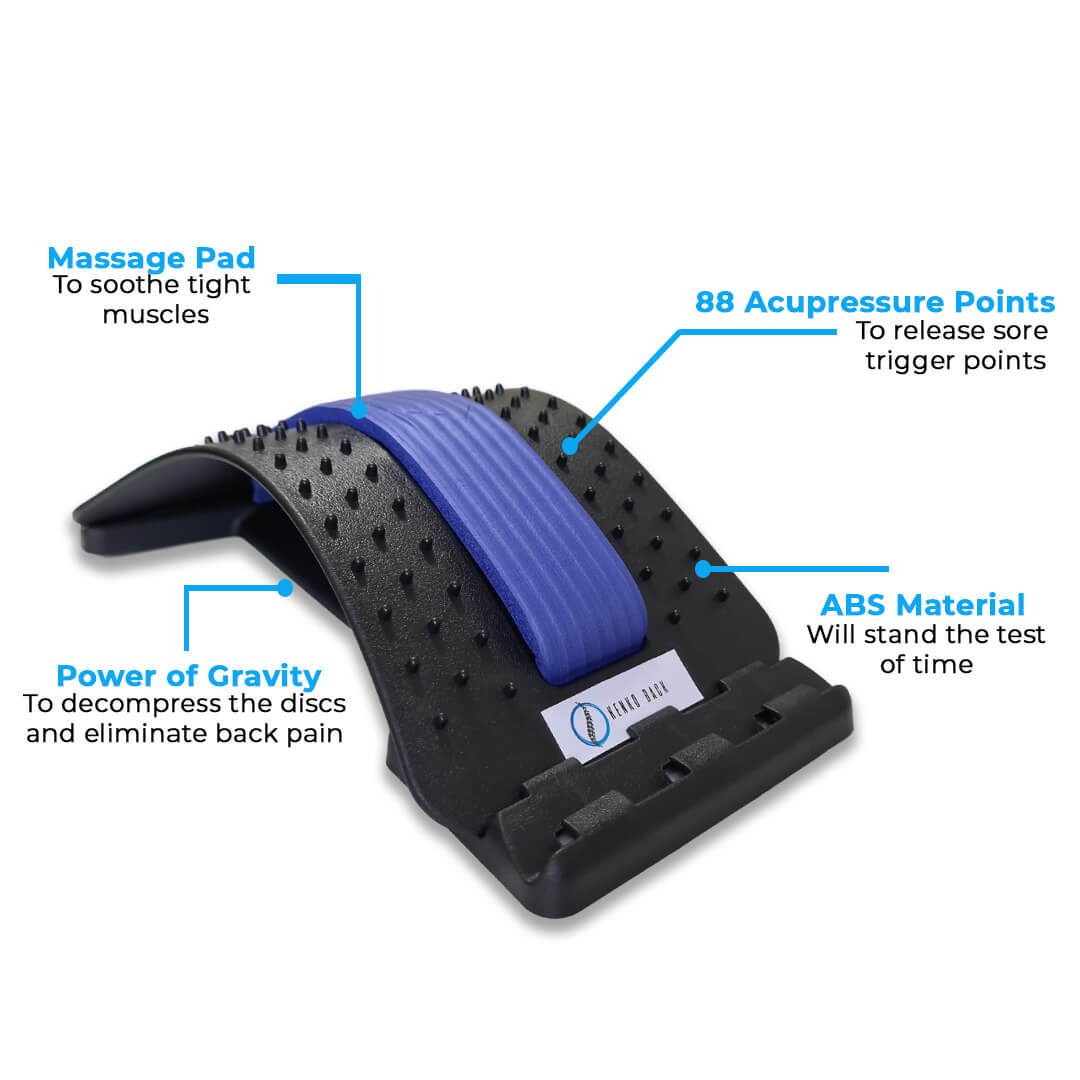 Muscular Spasms, Pinched Nerves, Herniated Discs, Sciatica, Degeneration, Tight Knots, Excessive Flexion, And Other Types Of Discomfort. 

Benefits
Improves flexibility - relieving any tightness that could be hindering any limited motion. Safely relieves tightness and give you better flexibility in no time.

Increase blood flow - allowing you to receive better circulation and oxygen throughout your entire back. Giving you less tightness and fewer cramps.

Relieves tightness & corrects posture - relieving those tight knots and correcting any postural imbalance. Killing two birds and one stone and you feel better afterwards.

Our guarantee - if for any reason you feel that this product isn't for you feel free to send us an e-mail at our store address and we'll promptly refund your money. No questions asked.
Designed with high-quality abs material that's durable and safe to stretch your back out on. Instantly relieving tightness and improving blood circulation through the entire lumbar system.

✅ 
Having your own personal chiropractor at home is a dream come true.
✅
  

Assists in the correction of postural abnormalities
✅
  

Relieves stress, anxiety, and tension
Natural Ways to Get Rid of Back Pain
If you're reading this, you're probably spending at least 6 hours (if not more) each day in front of your computer, phone, or television
What's The End Result? Your Back Is Tight, Aching, And Worst Of All, Pain.
Long-term, this can develop to more significant problems like as disc injury, compressed nerves, a dependence on painkillers, and, in some circumstances, high-risk surgery.


Consider how relaxing it would be to have regular chiropractic and massage treatments from the comfort of your own home. In just 10 minutes each day, our orthopedic back stretcher helps to back pain relief.


Who Is It Intended For?
If You Want To:
- Spend The Entire Day Slumped Over A Desk

- You've Had A Back Injury

- Work A Profession That Requires A Lot Of Physical Exertion.

- Are You Always Bothered By Back Pain?
Orthopedic Back Stretcher has been created for you. 
It's incredibly adaptable, serving as the ideal lumbar support for both desk work and lengthy driving.



Package contains:
1x - Back Massager Stretcher + 4 free bands